Military Veteran Credit Cards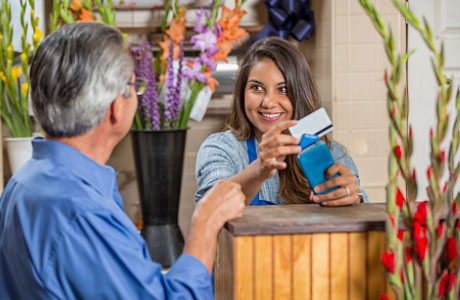 Retired and honorably discharged military members from any rank or branch can apply for a military credit card that can build up your credit and earn reward points or cash back. For military borrowers with bad credit or no credit, a credit building card provides you a first step toward practicing responsible financing. All you have to do is make your payments on time and consistently! This account automatically notifies leading credit agencies of your recent credit activity. You may also be able to transfer higher interest debts to this card. This will help you get rid of any debts that you are struggling to pay off and help you achieve your goal of excellent credit.
If you've had a history of good credit, you can apply for a military credit card with rewards. Cash back cards for veterans include 1.5% to 5% cash back on qualifying purchases, while a rewards card offers points for ever dollar spent that can be redeemed for plane tickets or gift cards. These reward cards are great for veterans who regularly use a credit card for everyday purchases. The points and cash can really add up quickly. So, if you're retired from the U.S. military, then applying for a credit card for military veterans may be more practical and give you better features than other civilian credit cards.