Credit Cards for Military Personnel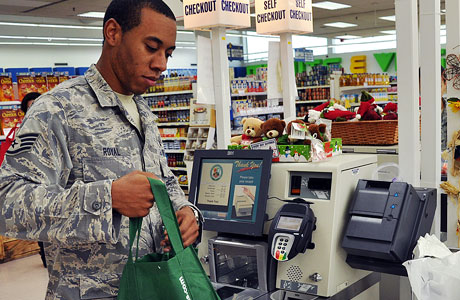 If you are a current military member, a US Armed Forces veteran, or a spouse of either, you can apply for a military credit card that provides cost saving benefits and rewards. First, there are the basic features that come standard on all military credit cards. You can make a purchase in another country and not pay a single penny in foreign transaction charges. This is especially useful for active duty personnel and their families who are stationed or deployed overseas and need to rely on credit cards to make purchases. Also, a military credit card gives cardholders convenient global access to their account by allowing them to make payments, view account information, and monitor transaction history online from a computer or mobile device.
Credit cards for military members from all branches, current and retired, are available with balance transfer capability, low interest, no annual fee, credit building opportunities, and reward points. Military borrowers with bad credit can begin to re-establish their credit score, because your credit card reports borrowing habits to the credit bureaus. Your credit card can simultaneously pay for everyday purchases and put you on a fast track to a higher credit score. Whether you or your spouse prefer a cash back rewards card or a credit building card, there are several options to choose from that can support your financial needs.